Do you need assistance for your Didì Borbone?
Find here instructions, guides and tutorials to make best use of your coffee pod machine
If I notice water leaks from the cup holder during coffee dispensing?
Check that the extraction chamber is properly tightened and consequently the lever is locked in the closed position. It also checks that the gasket located in the upper part of the extraction chamber is intact.
I feel that the lever is too hard to close, what does it depend on?
You may have inserted the pod incorrectly, make sure it rests correctly on the steel plate.
If the indicator lamp does not light up, what do I do?
Make sure that the plug is correctly inserted in the socket and that the ignition swtitch on the back of the machine is on "1".
If I forgot to remove the pod after the coffee was dispensed and it stuck?
Don't try to rip it! Let the water flow from the dispenser for 3 seconds: the pod will come off on its own.
I wanted to make myself a coffee but I realized that the machine flashes once every 2/3 seconds, after this procedure the paper will soften and you will remove it without difficulty.
Do not worry, the machine has gone in stand-by mode to let you save on the electricity bill, just hold down the dispensing button for 3 seconds, you will realize that the flashing changes and you will only have to wait for the machine to warm up.
Can i wash the tank using an abrasive sponge?
We strongly advise you not to do this, since the tank is transparent and you would risk scratching it, ruining the aesthetics. Try washing it using an anti-limescale and a soft sponge.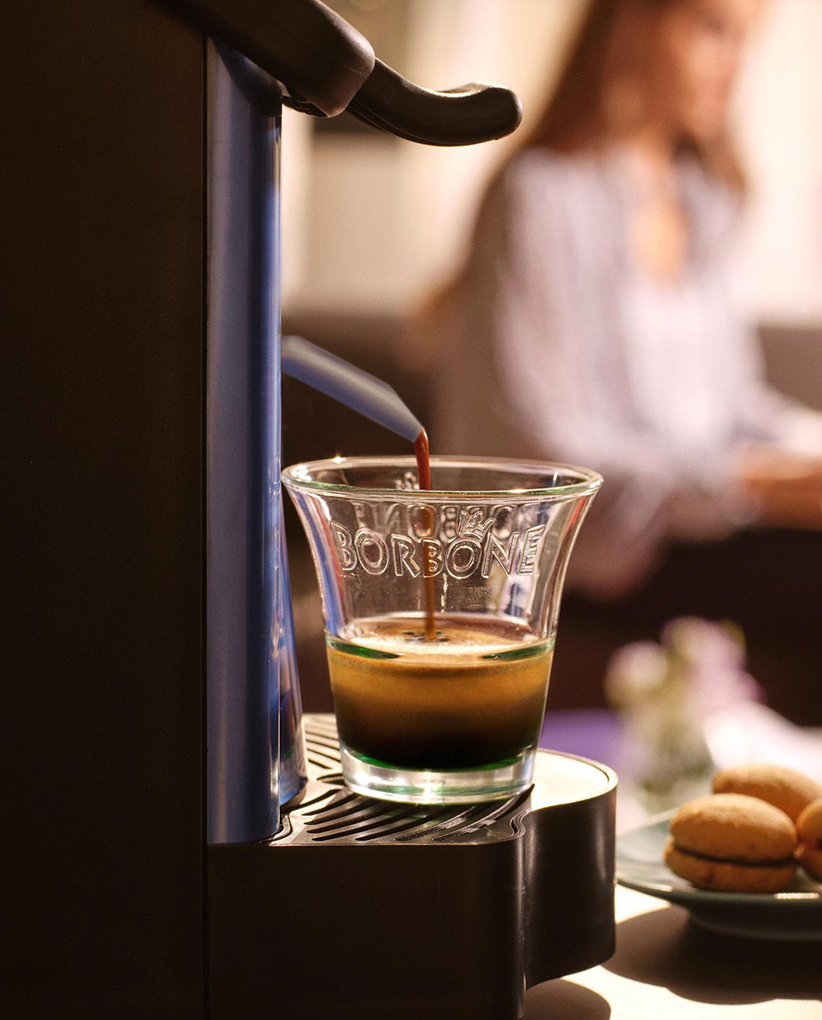 Useful tips for the maintenance and use of your coffee machine