The quality of Didiesse products is the result of passion, competence and years of experience.
The beginnings: 2001 - 2008
The Didiesse company was born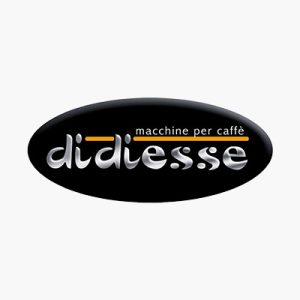 The company was founded in 2001 operating mainly in the vending sector and the OCS (Office Coffee Service) channel, which meets the needs of employees who want to enjoy a good espresso in in their working environment.
The Frog was born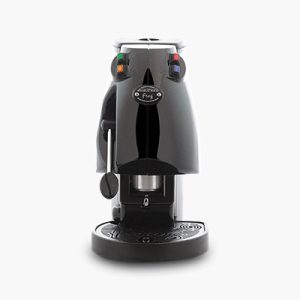 Always in step with the times, the company started producing espresso machine models according to the market trends. This strategy was brought to an end in 2006, when Didiesse decided to "overtake" the competition by introducing a model that would revolutionise its design concept. The company's change of direction was marked by the launch of the Frog espresso machine, a new creation that represented a real turning point.
Frog Electronic System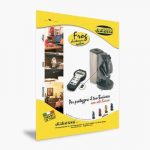 Our revolutionary Electronic System is born: available on all Didiesse machines, now you can keep track of all shots of espresso.
Aura Bar, Frog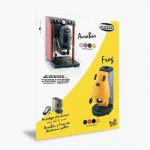 The Electronic System is adapted and mounted on Aura Bar models as well.
Aura Bar Twin Professional was born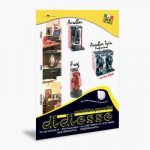 Didiesse keeps expanding its product range: enter Aura Bar Twin intended for the HO.RE.CA. industry.
Frog Capsules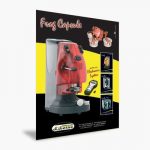 2008 brings lots of innovation: Frog Capsule is born, with its remaining-capsule system for coffee supply.
Here is the revolution: 2009 - 2012
I would do anything for you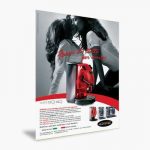 The demand for our products increases more and more and didiesse is ready to satisfy its customers with a more and more reliable range of products
Frog Revolution: a revolution indeed!
Lots of new stuff here at Didiesse: our old Frog model gets completely twisted! Starting from the technical specs with newer mechanisms, to its appearance with a brand-new set of brilliant colours, and finally to its cost with a very low price that no competitor could keep up with!
Pagoda: espresso's last emotion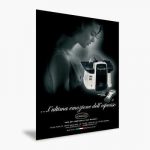 Born to make your dreams into reality. Didiesse introduces the Pagoda espresso machine, compact and professional at the same time, ideal for home and office environments.
Everything at your fingertips and under control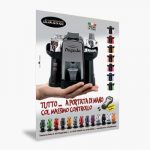 Pagoda and Frog get upgraded with new features, from a compartment for holding things to the Electronic System, which allows you to keep control over everything.
A new image: 2013 - Today
Our brand identity is changed, our passion for coffee is still there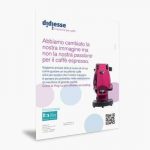 Didiesse's corporate identity is constantly evolving and our brand is marked by a modern design, in line with the growth of our Company.
New Year, new product: Avatar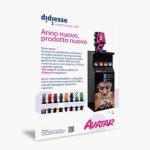 2013 keeps witnessing new introductions here at didiesse: Avatar, was born, the new high-capacity vending machine for coffee pod and single-serving products. The credit management problem in small to medium places is finally solved.
New Professional Line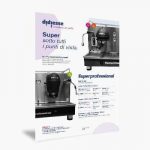 Didiesse makes its way into the HO.RE.CA. sector. with the new Professional line. The two Superprofessional (for capsules, ground coffee and pods), are semi-automatic professional machines with exceptional performances and minimal design.
The year of the HO.RE.CA.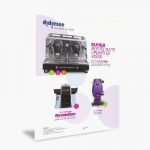 Didiesse perfection more and more his war horses like the Frog, and more and more space to the machines intended for the HO.RE.CA. sector.
The "Isotta" invades the marke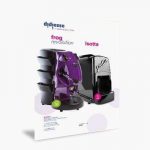 Didiesse invades the capsule machine market with the Isotta model. The new machine designed for home use challenges its shelves to guarantee quality and high performance.
Frog Collection
Revolution in the Frog house. The new line perfected by innovative textures is launched: Frog Collection is the perfect combination of performance and design.
Compact Size, Great in Taste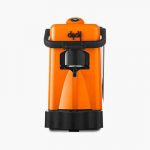 Didiesse keeps expanding its product range: didì is born. This coffe machine is the smallest and most compact in its category and is characterised by a wide variety of colors available with glossy or matte finish.
20 years and do not hear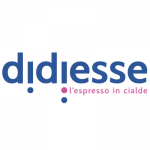 A new brand identity, FSC-marked packaging, new hires and a change of location trace a new path for the Neapolitan company.
Didiesse, specialized in the production of espresso coffee machines 100% made in Italy, or rather made in Campania, dedicated to the consumption of pods, has decided to celebrate its 20 years starting with a nice restyling of its coordinated image and with the inauguration of a new 2,200 mq headquarters to maintain an even stronger link with the demands of today's market. Many changes related to the growth of the company and the desire to offer increasingly high-performance items and services that are attentive to eco-sustainability.
Quality Award 2021
Frog and Didì coffee machines have successfully passed a consumer test, conducted on a panel of consumers. This result allowed Didiesse to win the "Quality Award" 2021 prize for products belonging to the coffee machine sector.
Quality Award 2022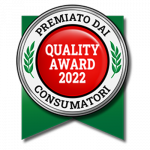 Yet another recognition for Didiesse, a Neapolitan company specializing in the production of espresso pod coffee machines, which has just won, also for the 2022 edition, the "Quality Award": a prestigious award that sees real consumers as judges.
Once again, the now iconic Frog and Didì, flagships of the brand, are thus reconfirmed, machines of excellence, chosen by users, increasingly attentive not only to the aroma of coffee, but also to sustainability.
Espresso has a new dimension
This year Didiesse is returned to Venditalia to present a preview of the brand new product that will be launched on the market.
This is Baby Frog, the smaller version of the historic pod coffee machine that has represented the company for over 20 years. With its "retro" charm but an even more captivating design, the Baby Frog suits all environments thanks to its small size, from the house to the office and even on holiday. It is practical, functional, reliable and above all easy to carry.
The Baby Frog also boasts the lowest energy consumption in its category, at just 450W. In addition, the stand-by function allows you to limit waste and unnecessary consumption. It is extremely versatile thanks to its practical 1.5 litre tank, which can also be used as a 0.5 litre bottle holder. The installation of a patented diffuser guarantees great extraction qualities that intensify the aroma and creaminess of the espresso right from the first brewing. Finally, the removable pod holder makes maintenance and cleaning of the machine even easier. Ten colour variations have been presented at Venditalia, in order to meet everyone's needs.