Do you need assistance for your Twin?
Find here instructions, guides and tutorials to make best use of your coffee pod machine.
If I notice water leaks from the cup holder during coffee dispensing?
Check that the extraction chamber is properly tightened and consequently the lever is locked in the closed position. It also checks that the gasket located in the upper part of the extraction chamber is intact.
If I forgot to remove the pod after the coffee was dispensed and it stuck?
Don't try to rip it! Let the water flow from the dispenser for 3 seconds: the pod will come off on its own.
If the indicator lamp does not light up, what do I do?
Make sure that the plug is correctly inserted in the socket and that the ignition swtitch on the back of the machine is on "1".
I feel that the lever is too hard to close, what does it depend on?
You may have inserted the pod incorrectly, make sure it rests correctly on the steel plate.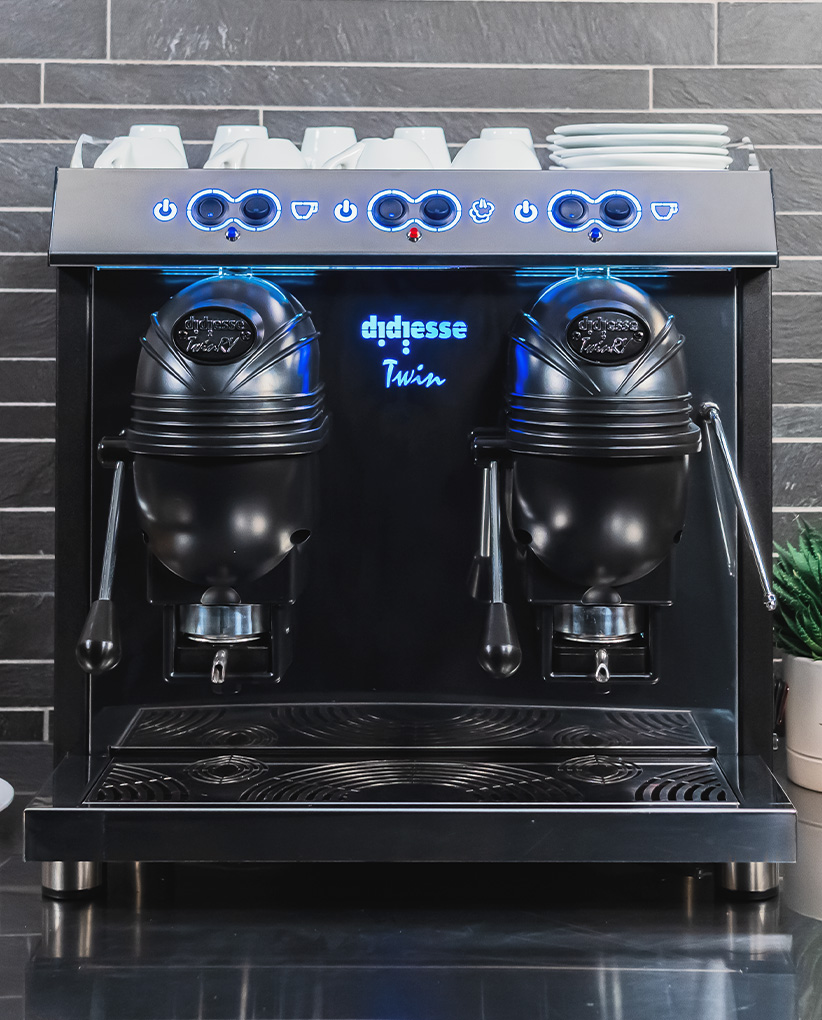 Useful tips for the maintenance and use of your coffee machine

Twin | First use of the professional pod coffee machine
Twin | How to dispens coffee with the professional coffee pod machine
Twin | How to dispens steam with the professional pod coffee machine
Twin | Replacing the gasket of professional pod coffee machine
Twin | Maintenance of the professional pod coffee machine
Twin | Insertion of shims under the pod holder
Twin | Descaling with Bomba Plus